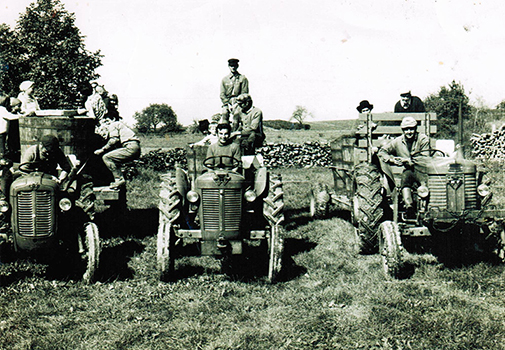 The 1969 Harvest
For several decades numerous families of workers farmed the land, including some vines, producing fruit and vegetables and rearing a dairy herd.
During the sixties, the land was gradually planted with more vines. This process over several years led to
35 hectares of vines belonging to a single tenant
. The grapes were taken to the local wine cooperative.
In 1991, an onsite wine cellar was built,
enabling Chapelains to produce and sell its own wines
. Then in 1999, the cellar was fitted out with two additional areas, one with a bottling facility which made the bottling process easier for its employees, and the other with a larger storage area for the bottles.
In 2009, 12 hectares of land just a few hundred metres from Chapelains as the crow flies, completed its vineyards.